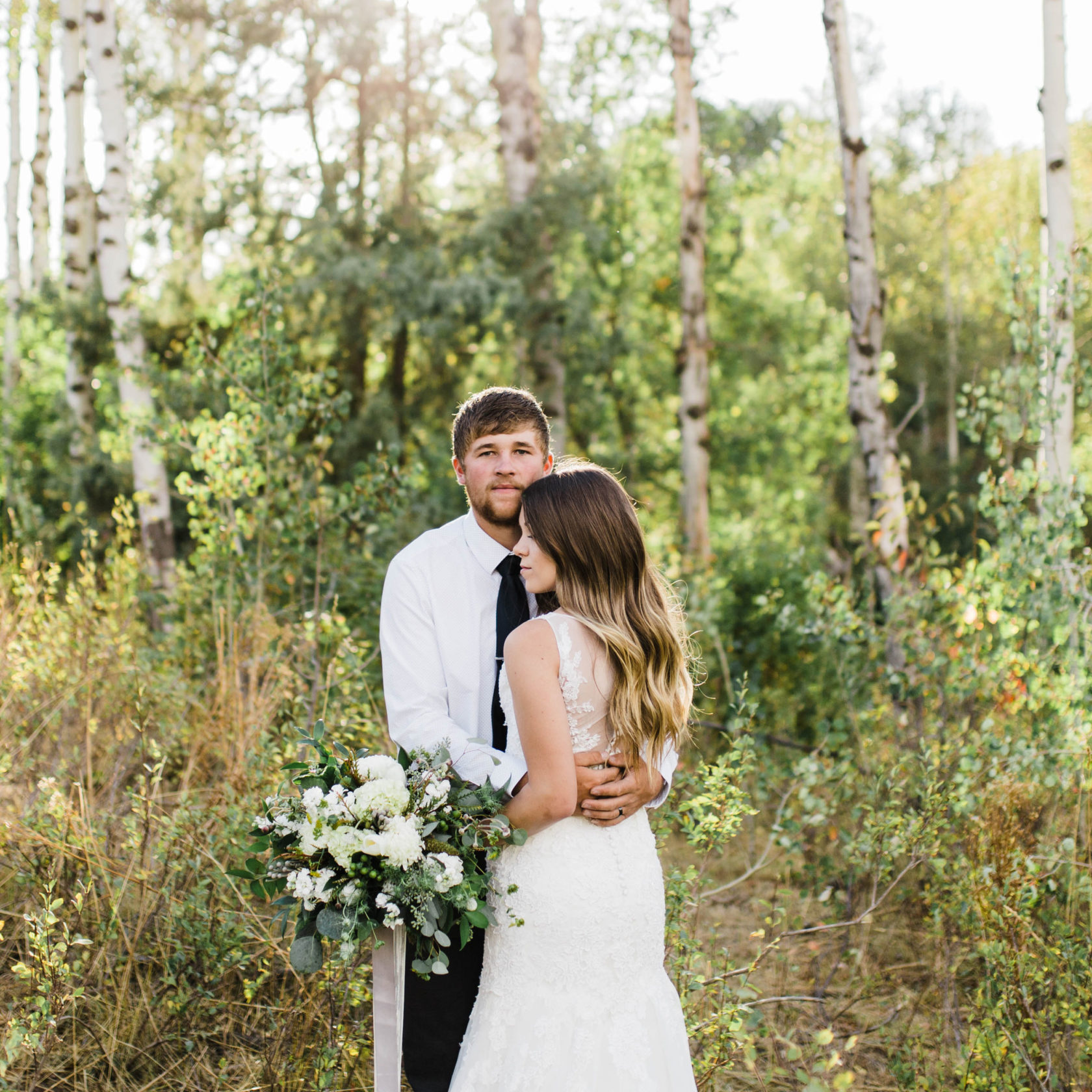 Can I just tell you what trend I absolutely LOVE right now? Taking your bridals after your wedding day! It's a perfect excuse to wear your wedding dress again, get all dolled up, and relive your wedding day. On Mason and Karli's wedding day, there wasn't enough time to steal them away for some pictures together! We decided that we would do their formal session a month or so after they were married. I LOVED IT.
Rain was forecasted for the entire day, and I was praying that we wouldn't get rained out. We made our trek up to Willow Flat, where we were met with perfect weather! Talk about major blessings right there. The gorgeous mountains and trees made the perfect location for this outdoorsy newlywed couple.
It was so great to catch up with these lovebirds, and hear all about their newlywed shenanigans. Once again, Karli killed it with her florals. She is so talented, and not to mention drop dead gorgeous. Seeing Mason's love for Karli during their formals made my heart melt. I swear high school sweethearts have a one-of-a-kind love!
Check out the beautiful Mason and Karli.